Vanquis is a UK company formed in 2003
We have already accepted over 3.5 million people in the UK for credit cards (as of September 2017)
We're part of the Provident Financial Group, founded over 130 years ago
GIVING PEOPLE A CHANCE
Vanquis Bank was established to help people get the credit they deserve. For many people the convenience of a credit card can be out of reach, especially if they have no credit history or have had credit problems in the past.
Vanquis Bank was founded to provide options for people who may have been declined by the high street banks or other credit issuers. Over 10 years and over 3.5 million accepted customers later we're proud to say we're the UK's largest specialist provider of credit builder cards.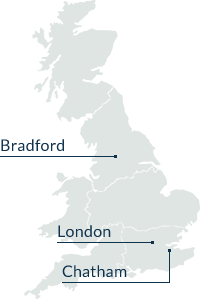 AWARD WINNING SERVICE
At Vanquis Bank we take pride in putting our customers first, and aim to provide excellent customer service from our two UK based Customer Service centres in Kent and Yorkshire. We've won Moneyfacts' 'Credit Builder Card Provider of the Year' Award in 2015, 2016, 2017 and 2018 and Credit Today's Credit Card Provider of the year in 2009, 2010, 2011 and 2012. Our customers also rate our service 8.1 out of 10 on Trust Pilot (correct as of May 2018)
PROUD TO BE PART OF THE PROVIDENT FINANCIAL GROUP
Vanquis Bank is part of Provident Financial, a leading UK financial provider. Provident Financial was founded in Bradford in 1880 by Joshua Kelley Waddilove, who devised a system to help local families buy what they needed, when they needed it, with vouchers that could be used in local shops. The families then paid back the vouchers in small affordable weekly instalments. Since then, Provident Financial has grown and grown, leading to the establishment of a home credit group in the 1990s and the formation of Vanquis Bank in 2003.
NOTE: To build your credit rating and be considered for credit limit increases, use your card sensibly, stay within your credit limit and pay your monthly minimum payment on time. Not doing so could harm your credit rating and make obtaining credit more difficult.